LOS ANGELES — Kobe Bryant inspired a generation of basketball players worldwide with sublime skills and an unquenchable competitive fire.
NEW ORLEANS (AP) — Abby Wambach walked off the field for the final time like a rock star — mic drop and all.
FOXBOROUGH, Mass. (AP) — It was as if Tom Brady never was away.
NASHVILLE, Tenn. (AP) — The Chicago Blackhawks could not have started worse giving up three goals on the first 12 shots, forcing coach Joel Qu…
FALL RIVER, Mass. (AP) — Former New England Patriots star Aaron Hernandez was found guilty Wednesday of first-degree murder in a deadly late-n…
FOXBOROUGH, Mass. (AP) — The NFL says it is still investigating how the New England Patriots used underinflated balls in their last game but h…
CHICAGO (AP) — Drew Brees and the Saints found a cure for their problems — playing the Bears.
NEW YORK (AP) — Major League Baseball umpire Dale Scott says he is gay, the latest such disclosure in sports.
SANTA CLARA, Calif. (AP) — Richard Sherman offered one final challenge to San Francisco: "I told their sideline if they threw it my way I'd en…
NEW YORK (AP) — A memoir when you're still a teenager may seem premature, but not for Mo'ne Davis, the first female pitcher to win a Little Le…
FORT WORTH, Texas (AP) — Brad Keselowski is doing everything he can for a chance at another NASCAR championship. No matter how angry he makes …
PITTSBURGH (AP) — The deluge started with a desperation third-down heave, a trickle that turned into a downpour and led to another abrupt turn…
SAN FRANCISCO (AP) — Tim Lincecum walked silently through the bustling clubhouse before Saturday's workout and stuck his left arm straight out…
Breaking down the ballots for the AP Top 25 and wrapping up college football's eighth weekend.
KANSAS CITY, Mo. (AP) — Of course Don Denkinger plans to watch the World Series. He always does. He'll tune in to root for the umpires, check …
The next day, Brian Kelly's biggest regret was Notre Dame let a game with Florida State come down to a point where a penalty he still insisted…
LAS VEGAS (AP) — Former heavyweight champion Leon Spinks is in a Las Vegas hospital after a second operation for abdominal problems.
West Virginia athletic director Oliver Luck takes what he calls a lawyerly approach to talking about his involvement with the College Football…
TALLAHASSEE, Fla. (AP) — Coach Jimbo Fisher said Florida State's Jameis Winston has committed no crime and is adamant the quarterback will not…
OKLAHOMA CITY (AP) — Kevin Durant, the NBA's leading scorer of this decade and the reigning MVP, will likely miss the first six to eight weeks…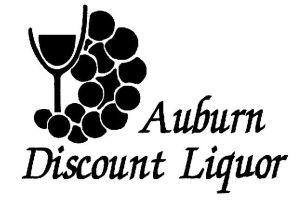 Auburn Discount Liquor & Wine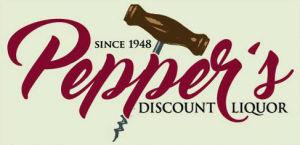 MILAN (AP) — Kimberly Hill led the United States to its first major women's volleyball title, scoring 20 points in a 3-1 victory over China on…
Breaking down the ballots for the AP Top 25 and wrapping up college football's seventh weekend.
Mississippi State is the new No. 1 in The Associated Press college football poll, replacing Florida State and making the fastest rise to the t…
CINCINNATI (AP) — Cam Newton was a dual-threat quarterback once again, rallying the Panthers to a tie in regulation. Andy Dalton was nearly pe…
NASHVILLE, Tenn. (AP) — The Tennessee Titans held onto for the win this time.
MINNEAPOLIS (AP) — Detroit's defense was dominant again, making Teddy Bridgewater look like a rookie and Minnesota like a depleted team.
TAMPA, Fla. (AP) — Joe Flacco and the Baltimore Ravens reverted to winning ways with a vengeance.