GREENSBORO, N.C. — Louisville guard Dana Evans is learning she doesn't have to score 20 points a game anymore for her team to win.
Syracuse won the last two games on its revised regular-season schedule to remain in the hunt for a bid to the NCAA Tournament. Time for a need…
GREENSBORO, N.C. — Kamilla Cardoso scored on a putback at the horn to help Syracuse beat Florida State 68-67 in Friday's quarterfinals of the …
GREENSBORO, N.C. — Kiara Lewis scored 21 points with five assists, Digna Strautmane added 13 points and eight rebounds, and Syracuse held off …
SYRACUSE — Alan Griffin hit three straight 3-pointers to score nine of his 22 points in just under three minutes on Wednesday, as Syracuse ope…
SYRACUSE — Buddy Boeheim scored 26 to become a 1,000-point career scorer and Syracuse breathed some life into its NCAA Tournament hopes by hol…
SYRACUSE — North Carolina State won its regular-season finale, but this time it wasn't so easy.
ATLANTA — Moses Wright dunked his way to 31 points, tying his season high, and Georgia Tech strengthened its NCAA Tournament chances by beatin…
SYRACUSE — Syracuse coach Dino Babers made it official Wednesday, announcing the hiring of Mike Schmidt as the team's offensive line coach.
In spite of everything that's been thrown her way, the smile of Syracuse point guard Tiana Mangakahia and her effervescent persona remain as i…
DURHAM, N.C. — Freshman DJ Steward scored 21 points with seven assists, classmate Mark Williams set season highs with 18 points and 11 rebound…
Two sophomore forwards will be on display as Quincy Guerrier and Syracuse will battle Matthew Hurt and Duke. Guerrier is averaging 10.6 points…
SYRACUSE — Buddy Boeheim scored a career-high 29 points with six 3-pointers and Syracuse rallied from a 20-point second-half deficit to beat N…
Syracuse men's basketball's game against Louisville, scheduled for Wednesday night, was postponed Syracuse University announced.
SYRACUSE — Joe Girard scored 16 points, leading five into double figures, as Syracuse defeated Boston College 75-67 on Saturday.
RALEIGH, N.C. — Alan Griffin scored 22 points and made four 3-pointers, Buddy Boeheim added 16 points and three 3s, and Syracuse beat North Ca…
CLEMSON, S.C. — Nick Honor drained four straight 3-pointers early in the game, Clemson led by 20 at halftime and emptied the bench in a 78-61 …
SYRACUSE — Syracuse University's football schedule for the 2021 season was released Thursday, and it includes seven home games at the renovate…
CHARLOTTESVILLE, Va. — Sam Hauser had the hot hand early, and Jay Huff and Trey Murphy III joined in later.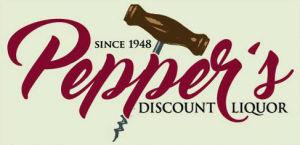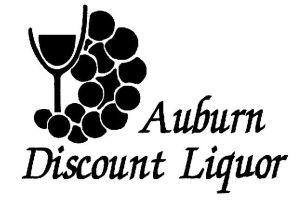 Auburn Discount Liquor & Wine
SYRACUSE — Buddy Boeheim and Joe Girard each scored a season-high 23 points to lead Syracuse to an 83-57 rout of Miami on Tuesday night.
SYRACUSE — Kiara Lewis scored 10 of her 23 points in Syracuse's 27-9 fourth quarter, freshman Tiana Mangakahia had 19 points and 13 assists, a…
PITTSBURGH — Justin Champagnie had a big game after missing a month with an injury, Ithiel Horton hit five 3-pointers and Pittsburgh pulled aw…
SYRACUSE — Buddy Boeheim scored 21 points and Syracuse held off rival Georgetown for a 74-69 victory on Saturday night.
Syracuse men's basketball announced on Friday multiple schedule changes that will impact the Orange's two upcoming games.
SYRACUSE — Ithiel Horton scored 14 points, Au'diese Toney made a go-ahead putback with eight seconds left for Pittsburgh's first lead and the …
Barring another last-minute change, Syracuse will return to the basketball court on Wednesday night after a COVID-19 pause that lasted nearly …