The Atlantic Coast Conference announced Syracuse's revised football schedule Thursday morning.
Even for Syracuse alumni, premature tournament eliminations seem to be the norm.
Boeheim's Army is one of The Basketball Tournament's veteran teams, and the Syracuse alumni showed as much in the tournament opener Tuesday at…
Two Syracuse football legends are nominees to enter the National Football Foundation College Hall of Fame.
All it took was a Zoom call with his players to spur Syracuse coach Dino Babers to break his silence on the racial tension in the country.
It took until Day 3, but two members of the Syracuse football team have been selected in the NFL Draft.
CORAL GABLES, Fla. — Isaiah Wong scored 18 points, including a key 3-pointer in overtime, and the Miami Hurricanes made all six free throws in…
The Syracuse University men's basketball team finishes the regular season against Miami on Saturday at the Watsco Center in Coral Gables, Flor…
GREENSBORO, N.C. — Fourth-ranked Louisville gave coach Jeff Walz the start he wanted as the Atlantic Coast Conference Tournament's top seed.
GREENSBORO, N.C. — Amaya Finklea-Guity led a balanced attack with 15 points and eighth-seeded Syracuse pulled away from ninth-seeded Virginia …
BOSTON — Boston College's best options to slow down Syracuse forward Elijah Hughes were sitting on the bench in street clothes.
Syracuse men's basketball Head Coach Jim Boeheim discusses team's loss in the season's final home game on Saturday.
PITTSBURGH — Elijah Hughes scored 25 points, Joe Girard III added 16 and Bourama Sibide chipped in 13 points and 10 rebounds as Syracuse smoth…
SYRACUSE — Elijah Hughes and Marek Dolezaj each scored 20 points and Syracuse erased a 11-point halftime deficit to defeat Georgia Tech 79-72 …
LOUISVILLE, Ky. — Jordan Nwora scored 17 points, Dwayne Sutton added 16 and No. 11 Louisville routed Syracuse 90-66 on Wednesday night to end …
TALLAHASSEE, Fla. — MJ Walker took an elbow to his lip and missed a large chunk of the game. But 12 stitches later, numb around his mouth, Wal…
RALEIGH, N.C. — A look at the upcoming week around the Atlantic Coast Conference:
SYRACUSE — Devon Daniels scored 23 points, including seven straight in the second half, C.J. Bryce added 19 and North Carolina State defeated …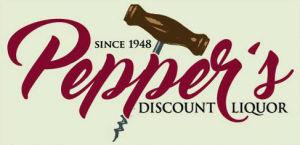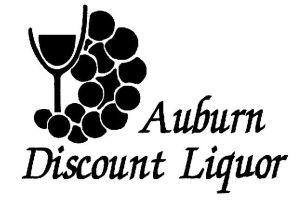 Auburn Discount Liquor & Wine
Syracuse men's basketball coach Jim Boeheim discusses team's victory Saturday night over Wake Forest at the Carrier Dome.
SYRACUSE — Syracuse squandered a 16-point second-half lead and needed a put-back bucket from little-used freshman Brycen Goodine with 1.5 seco…
In the latest sports column, reporter Justin Ritzel writes about Syracuse's reluctance to recruit one-and-done players. 
Syracuse men's basketball coach Jim Boeheim discusses team's loss Saturday night against No. 9 Duke.
SYRACUSE — Syracuse is down this year. So is Duke. But that doesn't mean the Orange's match-up against the Blue Devils wasn't a measuring stic…
SYRACUSE — Vernon Carey Jr. stood tall in the middle of the Syracuse zone, and the Orange had no answer for Duke's big freshman center.
When the calendar flipped from 2019 to 2020, the Syracuse men's basketball team didn't have much to celebrate as they entered the new year and…