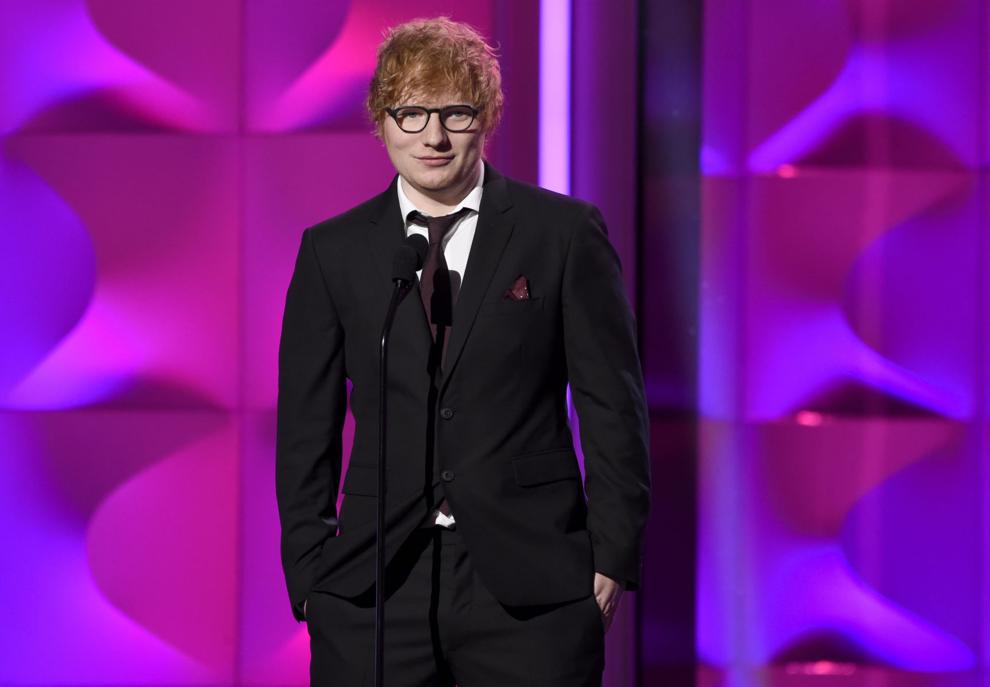 It's another year at the Grammys, and another snub for Ed Sheeran.
Though this singer won two pop honors at last year's show, he was cut out of the top three categories. This time, he's nowhere to be found.
Sheeran had one of the year's biggest hits with "Perfect" — both the solo version and duet version with Beyonce. But the song didn't earn any Grammy nods.
Carrie Underwood is in a similar position: She launched the first album where she co-wrote and co-produced each song this year, but the seven-time Grammy winner didn't pick up a single nomination for the project. Kane Brown, one of the most successful new artists of the year and a dominator on the country charts, was also snubbed.
Young rappers who heavily dominated on streaming services this year were also left out, including the late XXXTentacion, Juice WRLD, Tekashi 6ix9ine, Lil Pump, Lil Baby, Gunna and others.
Seasoned acts who have won Grammys or scored multiple nominations in the past were also dissed, including Lil Wayne, Sam Smith, Nicki Minaj, Migos and Chris Brown.