You may not be able to give your loved ones a hug this year but you can give them a gift (or five). And you may be wondering whether it's…
With the possibility of a vaccine on the horizon, perhaps we can rekindle our dreams of a future family vacation. Here are five ideas to consider.
New Orleans officials say Mardi Gras will go on in 2021, but the parades won't.
There's no place like home. But with care, you can reduce the risks that come with spending a night in a hotel or motel. Half of the battle oc…
All Smithsonian facilities in Washington, D.C., will close to the public "due to rising regional and national cases" of COVID-19 cases, the Sm…
Delta has pulled ahead in the ever-evolving pandemic-era jostling over which airplane is willing to keep middle seats open for the longest. Th…
How much value did you get out of your Priority Pass membership this year? Did you ever use Global Entry in 2020? Sure, travel credit cards ca…
Most airlines won't be getting good conduct medals for their handling of refunds for flights they canceled when the pandemic brought the world…
The Transportation Security Administration published some tips on Thanksgiving and holiday travel this year, helping people to be as prepared …
The world is full of uncertainty these days. But if your family is thinking about gathering for the holidays with friends or relatives, these …
Welcome to NerdWallet's Smart Money podcast, where we answer your real-world money questions. This week's episode starts with a discussion of …
We can all be grateful for the opportunity to explore new territory. Here are five reminders of why venturing near or far with our family trul…
A theme park ride that opened in October in Japan lets guests zipline into the gaping mouth of a massive "life-size" Godzilla statue.
There was once a time when camping conjured up images of trudging through the backcountry, backpacks slung over tired shoulders while keeping …
Conventional wisdom usually suggests booking holiday travel early. After all, popular destinations book up early in a typical year, and there …
Many frequent travelers haven't stepped foot on a plane for months. Yet, with the holidays approaching, it might be time to dust off the old a…
Travelers are living (and traveling) in unusual times. Here are some gift ideas to see them through.
Consumers planning trips for the upcoming holiday season are putting airline health and safety protocols and flexibility before cost, accordin…
Good news for outdoor enthusiasts, skiing is back for the 2020-2021 season.
What are the average additional fees on each airline? That is, how much extra will it cost to select a seat, bring one overhead carry-on and c…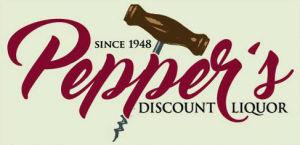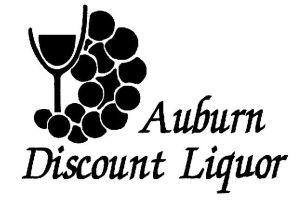 Auburn Discount Liquor & Wine
Obviously, there's nothing "normal" about 2020.
Jimmy Sweeney will take his first flight since the COVID-19 pandemic to visit family in Florida around the Thanksgiving holiday — and he has r…
Given the prevalence of remote work and increasing options to live and work from abroad, here you'll find some of the most popular travel insu…
When the time is right to pursue a family fly-fishing adventure, know you'll soon wake up in some of the country's most pristine places. You m…
In a typical year, most people want to see family for the holidays. But many people don't really want to stay with family. So if you've alread…
It's been a while since those Las Vegas hotel marquees trumpeted the appearances of live shows on the Strip.
Basic economy tickets get a bad rap. These cheaper fares, which carry more restrictions and fewer built-in features than regular economy ticke…