The Citizen's top 10 most-read stories of the week. 
Woman injured by propeller in Union Springs boating accident
A 36-year-old woman was rescued and taken by helicopter Thursday to a Syracuse hospital after she fell into a running boat propeller, the Union Springs Fire Department chief said.
Union Springs Fire Department Chief Garrett Waldron said the woman slipped and fell into water at Hibiscus Harbor as a boat was being backed in for docking. She became entangled in the boat's propeller and suffered injuries in her leg area.
Waldron said a paramedic with TLC Emergency Medical Services who lives nearby, along with responders from American Medical Response ambulance, were able to begin medical treatment for the woman quickly and a LifeNet helicopter was called to the scene. The Cayuga County Sheriff's Office and New York State Police also assisted in the response.
Responders had to get into the water to free the woman from the boat's propeller. About an hour after the call, she was taken from the scene on the helicopter to Upstate University Hospital.
Waldron said the woman was conscious and alert throughout the rescue, and he lauded the quick response and teamwork of all the agencies involved and the marina's owner.
"This call went very well," he said. "She's going to have a long road ahead of her but she's alive."
Auburn Wegmans announces end of overnight hours
The downtown Auburn Wegmans will no longer be an option for midnight snack runs. 
In signage recently posted inside the 1 Loop Road supermarket, management of the Auburn Wegmans announced that it will stop being open 24 hours a day beginning Monday, July 15. The store's new hours will be 6 a.m. to midnight. Management said on the sign that the change "allows us to better align our resources with the times when the majority of customers shop."
Evelyn Ingram, director of media relations for Wegmans in Onondaga and Cayuga counties, told The Citizen the Auburn supermarket had been seeing "modest" amounts of customers after midnight.
Ingram added that the change should not impact the store's employees.
"We always make sure we utilize our resources in a way that will not affect our employees in a negative way," she said.
The regional supermarket chain's Auburn location is not the first to end its overnight hours. Wegmans in the Rochester suburbs of Irondequoit and Gates made the move in June, and locations in Amherst, Buffalo and Niagara Falls did so in 2018. In Auburn, fellow supermarkets Walmart and Tops remain open 24 hours a day.
On The Citizen's Facebook page Wednesday, the majority of commenters were unhappy with the news.
"I have been shopping between 4-6 AM for years (I don't deal with crowds well). I can adjust a little so that I don't get to Wegmans before 6, but it is a drag, to be sure," said Karin Wikoff.
"I absolutely hate going to big stores like Walmart and I work overnight from time to time and wegmans is my go to store. Really wish they wouldn't follow through with this," said Bri Michelle.
State police: Have you seen this suspected vehicle in Weedsport hit-and-run?
New York State Police are asking for the public's help investigating a hit-and-run crash that caused at least $1,000 in damage in Weedsport last month.
Trooper Jesse Konstabel said Tuesday that the incident happened in the parking lot of the Weedsport Speedway racetrack during a concert featuring Travis Tritt and Charlie Daniels Band at around 10:30-10:40 p.m. June 22. The suspected vehicle is a black Ford F150 or F250 Platinum Edition pickup truck driven by a man with a female passenger, Konstabel said.
A witness nearby saw the Ford in a parking spot hit the 2011 Volkswagen next to it while pulling out, pull back into the parking spot and then leave the scene, Konstabel said. The witness did not call in the incident but told the Volkswagen owner what happened once the owner returned to their vehicle. The owner called in the incident, Konstabel said. County 911 dispatchers said the incident was called in around 11:33 p.m.
Konstabel said video footage from the Pit Stop Convenience Store close to the race track captured the vehicle matching the description and showed a man getting out of the vehicle briefly to look at damage from the incident. It has been determined the incident caused at least $1,000 in damage to the Volkswagen, Konstabel said.
Anyone with information on this case is asked to contact Konstabel at the New York State Police Auburn station at (315) 255-2766 or the Cayuga County 911 Center at (315) 253-1222.
Auburn woman sentenced for slashing teen with box cutter
AUBURN — An Auburn woman was sentenced in Cayuga County Court Tuesday to prison for breaking into an apartment and then later slashing a teen outside with a box cutter.
Lora Lupien, 33, of 10 Chestnut St., Auburn, broke into a Derby Avenue residence April 11 and swung a metal bat with the intent to injure one of the people inside, police said. The occupants took the bat away from Lupien, and the argument moved outside. 
Police said Lupien then started walking down another street, was confronted by a 13-year-old and cut one of his arms with a box cutter. 
Auburn Police Department Deputy Chief Roger Anthony said in April that the boy received 13 stitches for a 4-inch cut.
Cayuga County District Attorney Jon Budelmann said Lupien previously pleaded guilty to first-degree attempted burglary, a class C felony, and second-degree assault, a class D felony.
Simon Moody, Lupien's defense attorney, said in court that she was suffering from domestic abuse at the time.  
Lupien was sentenced Tuesday to 3.5 years in prison with five years post-release supervision for the attempted burglary charge and 3.5 years with three years post-release supervision for the assault charge, which will run concurrently with the first sentence. 
• James Sutton, 49, of 28 Jefferson St., Auburn, pleaded guilty to third-degree burglary, a class D felony, in connection with the burglary of a restaurant in downtown Auburn, satisfying a grand larceny charge.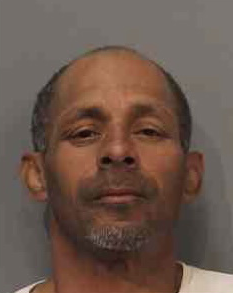 Sutton admitted to entering the Gusto Italiano restaurant at 105 Genesee St. on May 26 while no one was inside in order to steal the cash register. He said in court that he noticed the register when he entered the restaurant earlier to use the bathroom.
He was given a conditional sentence of one to three years indeterminate prison time.
Sutton's defense attorney, Todd Sloan, asked Judge Mark Fandrich to lower bail so that Sutton could possibly return to his job at the Auburn Inn and help care for his daughter. Budelmann responded that Sutton had a prior felony history and convictions out of state, in Alabama and Georgia.
Judge Fandrich did not adjust $10,000 cash or $20,000 bond bail.
Sutton's sentencing was scheduled for Sept. 10.
• Leonard Hamilton Jr., 25, of 68 E. Genesee St., Auburn, pleaded guilty to second-degree falsely reporting an incident, a class E felony. 
Hamilton said in court that he called a Cayuga County after-hours hotline on Nov. 19 and told the operator he was going to blow up the Cayuga County Government Building, but didn't actually intend to.
Hamilton was promised a conditional sentence of five years probation to be served concurrently with a probation sentence in city court and behavioral health court.
His sentencing is scheduled for Sept. 10.
Sterling Cidery: New owners dedicated to cider and community
FAIR HAVEN — Growing up working on an apple orchard, Brandon Furber has nearly 20 years of experience making hard cider, although he jokes he never thought of it as more than a cheap way to make drinks with his friends.
So when Sterling Cidery founders Amy and Bobby Malo approached Furber, his wife Jana House, her sister Lesley Gould and Craig Arnold about purchasing the business, they were "flabbergasted," Furber said.
The group had often joked about purchasing the business if it ever came up for sale, but now it was time to "put up or shut up."
With a grand reopening at the end of June and plans to expand, the new owners are working to build upon the foundation the Malos left.
"We feel very indebted for what they started here and the legacy they handed to us to try to continue on and try to grow into something greater," Furber said.
One of the first new additions is a plan to offer a variety of homemade food for patrons. With House taking the lead in the kitchen, they hope to offer charcuterie trays with local meat, cheeses and produce, and freshly made baked goods like bread, scones, muffins and more.
Food options will mostly be light, but as things move alone they may offer more significant dishes with a focus on vegetarian options — which Furber said would both fill an empty niche in the Sterling dining scene while also working well with the cider offerings.
Thanks to a farm winery liquor license, the Cidery is also able to sell New York-made wines and spirits, which Furber said they hope to include, along with high-quality local crafts, in a small retail section soon.
What makes a cidery, of course, is the cider, and the new owners have plenty in mind for the signature beverage.
To start, Sterling Cidery relies on the original recipes from the Malos, but the new owners have already started experimenting and creating new flavors.
The house cider, for example, retains the natural sweetness of the apples, while an oak variety has a smooth, creamy, buttery flavor, Gould said. A new cherry cider has also been added as a regular offering, and Furber said he's "always playing" with other fruit flavors like strawberry, cranberry, blueberry, elderberry and more.
When it comes to brewing, Furber might take the lead but everyone is involved in the process after learning how to do it themselves.
"Hands-on is always the best," Gould said of the learning process.
On a business level, Furber said the goal is to eventually produce 100% of the cider they sell themselves. Currently, that number is at about 75%, with cider from Embark Craft Ciderworks in Williamson supplementing the rest, as they work to keep up with heavy demand.
All of the juice for the house-made ciders either come from apples the cidery sources, harvests and custom presses or from weekly pressed juice from nearby Ontario Orchards.
House and Gould both grew up spending their summers in Fair Haven, and have lived here for more than 20 years, but all the new owners said the biggest thing about Sterling Cidery they don't want to change is its place as a cornerstone of the community.
"It's not a bar, it's where the community comes together," Furber said. "When tourists come here they say they feel part of the community, and that's what we want."
Part of the community focus comes through an emphasis on local music. Concerts on the property's back lawn might be in store for the future, but Furber said right now it's a common sight for neighbors to just show up on the cidery's porch and jam.
"What we wanted was a friendly home for musicians, and it's truly working out," Furber said.
Even as Furber was making that point, several customers showed up with a bass and banjo to play some bluegrass while enjoying their glasses of cider.
"Sometimes we can't get them to leave," Gould joked.
With plans for the cidery to be open nearly year-round, five days a week during the peak season until near Thanksgiving and three days a week following that, the new owners are hoping for the business to continue to be an important part of the Fair Haven community.
Auburn woman charged with damaging trooper vehicle after fight at Cayuga County restaurant
An Auburn woman is facing multiple criminal charges for allegedly damaging a state police vehicle and causing multiple disruptions Friday night, according to New York State Police.
Troopers responded to a call around 10:56 p.m. about a disturbance at Devaney's Riverside Grill in Brutus. Upon arrival, troopers found Misty M. Leonard, 30, in a confrontation with people outside the establishment. Police said that Leonard had ripped a necklace off of another patron and struck two others.
Leonard had also driven around in the parking lot while drunk, police said. She refused a breathalyzer test at the scene, and while she was being placed in a trooper vehicle, she kicked a window and rear view mirror, police said, causing over $250 in damage.
Police said Leonard was continually uncooperative while she was being processed at the state police barracks in Aurelius.
She was charged with third-degree criminal mischief, a class E felony; fourth-degree criminal mischief; driving while intoxicated first offense; and second-degree obstructing governmental administration, all misdemeanors.
Vehicle rollover in Aurelius briefly shuts down routes 5 and 20
A pickup truck rollover in Aurelius that caused minor injuries Saturday closed traffic for a little over an hour.
County 911 dispatchers dispatchers said the call for a rollover crash at 741 Clark St. Road came in at 11 a.m. The Aurelius Volunteer Fire Department posted on its Facebook page that the accident involved one vehicle and that one person was transported to a hospital. State police said the victim was taken to Upstate University Hospital in Syracuse, but dispatchers said the injuries were minor.
Clark Street Road, which is also state Route 5 and U.S. Route 20, was temporarily closed from Blanchard to Laraway roads during the response. Roads were clear again by around 12:15 p.m.
State police said the crash was still under investigation as of late Saturday afternoon and additional information was not available.
Dispatchers said personnel with the state police, the Cayuga County Sheriff's Office, the Aurelius Volunteer Fire Department, AMR Ambulance and Cayuga Ambulance were at the scene. State Department of Transportation and NYSEG crews also provided assistance, according to the fire department.
Police: Auburn man threatened people with BB gun
An Auburn man is facing criminal charges after allegedly waving around a BB gun during a fight Friday, the Auburn Police Department said.
A call for a fight on Washington Street came in around 5:30 p.m., county 911 dispatchers said. The APD said when officers arrived, they found Scott A. Corey, 42, of 37 Washington St., with what was later determined to be a BB gun. Multiple people involved in the skirmish thought the weapon, which Corey waved around, was a real gun, the APD said.
Corey was arrested around 7:30 p.m. and charged with third-degree criminal possession of a weapon, a class D felony, due to a previous second-degree assault conviction, and was also charged with second-degree menacing, a class A misdemeanor. 
Fire department: Improperly discarded fireworks cause Auburn porch fire
A porch fire in Auburn Thursday night was the result of improperly disposed fireworks, the Auburn Fire Department said.
Assistant Chief Mike Grady said the call for a porch fire at a residence on 10 Mann St. came in at 10:45 p.m. Grady said the fire was extinguished within roughly 15 minutes after personnel arrived. After the fire was doused, the blaze's cause was found to be fireworks that weren't discarded properly, Grady said.
"When you use fireworks, you want to make sure you're using them in a safe manner, discarding them properly, making sure they're cool before you put them in a trash receptacle," Grady said.
He said no one was injured at the scene and occupants were out of the residence before firefighters arrived.
State champ hoops coach Mulvaney settles in as Moravia athletic director
As head coach of Moravia High School's varsity basketball program, Todd Mulvaney has reached the highest heights.
Now he's taking on a more prominent role.
The state championship-winning coach was approved by Moravia's board of education on June 19 to become the district's new athletic director, after the previous athletic director, Mike Anderson, resigned from the role to pursue other opportunities.
Mulvaney has been teaching physical education at the elementary level in Moravia for the past two years and has 17 years of teaching experience overall. He took over Moravia's varsity basketball program in 2007 and has led the Blue Devils to an unprecedented level of success, culminating in 2017 when Moravia captured the NYSPHSAA Class C title.
During his tenure as head coach, Mulvaney has led Moravia to five Section IV, Class C titles and four state final four appearances. This past season Mulvaney picked up his 200th career coaching victory.
A 1998 graduate of Moravia High School, Mulvaney was inducted in the school's Hall of Achievement in 2013. 
Mulvaney admits that he didn't have any prior aspirations of becoming an athletic director, but he was asked by the school district if he was interested in the position and it was ultimately decided that he was the best option. 
"Just being a coach and caring so much about this community, I'm willing to leave my comfort zone to help this district and our sports programs any way I can," Mulvaney said. "It means a lot to me, so if that means taking on more responsibility to help our students and help our district then I'm willing to do that."
Becoming athletic director could mean Mulvaney steps aside as varsity basketball coach, though that decision hasn't been made yet. At the moment, Mulvaney is adjusting to his new responsibilities — his official start date was July 1, but the transition started the previous week — and when the time is appropriate he'll decide whether or not to continue to roam the Blue Devils' sidelines.
"Our main focus is making sure our athletic programs are organized and where they need to be," Mulvaney said. "It's a new set of responsibilities for me, so I'm kind of seeing if I can handle both. If not, someone else can carry that load. We have a lot of guys in our program that could do it too, so I know I have that to fall back on."
Mulvaney expressed that he's pleased with where Moravia's athletic programs are heading and his goal will be to continue that forward momentum.
"We have a really great community that supports us," Mulvaney said. "The school district and board of education, they really take a lot of pride in our athletic programs. It's a great place to be for that reason. I'm not looking to change anything but maintain what we do and help in any way I can."