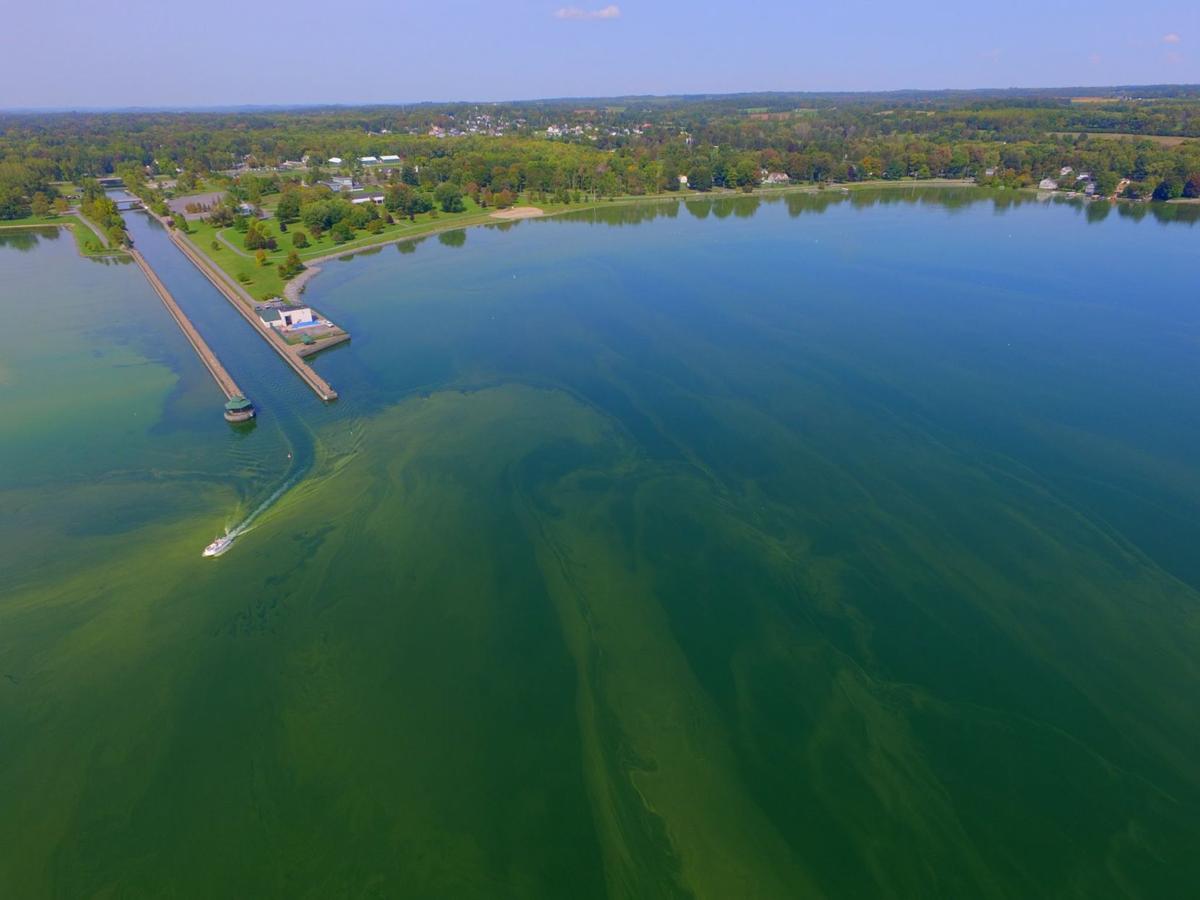 Harmful algal blooms are a kind of bacteria that usually crop up in water bodies during late summer. They can look like a thick pea soup, or like a thin blue-green film of paint on the water's surface, depending on their intensity.
Unlike traditional algae blooms, HABs can have different kinds of toxins, which may cause health problems in people and animals. The toxins are released into the water once the algae cells die. The toxin most commonly found in local HABs is called microcystin. 
Swimming or drinking microcystin can cause side effects such as abdominal pain, nausea and vomiting, headache, sore throat, upper respiratory problems, diarrhea, blistering around the mouth, pneumonia and skin rash. Microcystin is also a liver toxin and can be lethal, especially in animals and pets who may jump into a bloom and ingest the water. 
Microcystin is not regulated by the U.S. Environmental Protection Agency, but a 10-day health advisory guideline is in place for drinking water. That is, 0.3 micrograms per liter for children under the age of six, the elderly, and those with compromised immune systems. For those over the age of six, the guideline is 1.6 micrograms per liter. 
With about $2 million from the state, the town of Owasco and city of Auburn installed carbon treatment systems this summer to treat the toxins. Last summer, toxins were detected in the drinking water of those plants. It was the first time to happen in the state.
Be the first to know
Get local news delivered to your inbox!