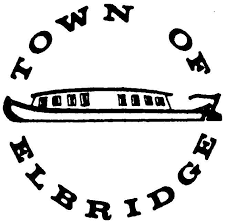 JORDAN — The Elbridge Town Board unanimously passed its model solar energy program local law at its April 14 meeting.
Since October, the board had formally reviewed solar power in order to update its zoning requirements.
"The board spent quite a bit of time and gave unanimous recommendation in favor of it," Town Planning Board Chairman Dan Leary said.
There were only comments at the public hearing on the local law rather than people speaking for or against the legislation.
You have free articles remaining.
Once the appropriate boards — planning and town — have conducted site plans, Code Enforcement Officer Bob Herrmann will issue permits and conduct inspections for solar installations. His primary concern will be safety. 
All solar collector installations must be performed by a qualified solar installer with the electrical connections inspected by both the code officer and a third-party licensed electrical inspector as determined by the town.
Connections to the public utility grid must be inspected by that public utility using a third party.
There are New York state fire protection standards that must be met on rooftop and building-mounted solar panels, as well as other state building codes together with the town codes.
The solar equipment has also been given a 12-month non-performance clause, in that it needs to be removed if it is not operating for this amount of time.
Journal reporter Ellen Leahy can be reached at ellen.leahy@lee.net or (315) 282-2230. Follow her on Twitter @WOC_Leahy and Instagram West_Onondaga_County_Journal.